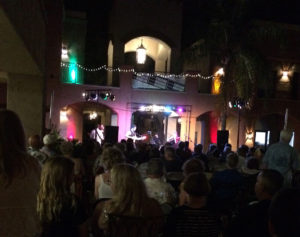 Palomino Nights beautiful courtyard concert series is happy to present the DeGrazia Band on May 18 from 7-9PM at Plaza Palomino 2990 N. Swan Rd at Ft. Lowell in Tucson. Free entry with a same-day receipt from any Plaza Palomino store or restaurant or $10 at the door benefits the Gospel Rescue Mission homeless shelters of Tucson.
Domingo DeGrazia blends Spanish guitar style with the passion and flair of Flamenco guitar technique. Son of famed artist Ted DeGrazia, Domingo holds college diplomas in aeronautical science as well as law, he is a licensed pilot and helicopter pilot, a skydiver, a certified scuba diver and is a former motorcycle road racer. Domingo DeGrazia is also an American politician and a member of the Arizona House of Representatives, representing District 10.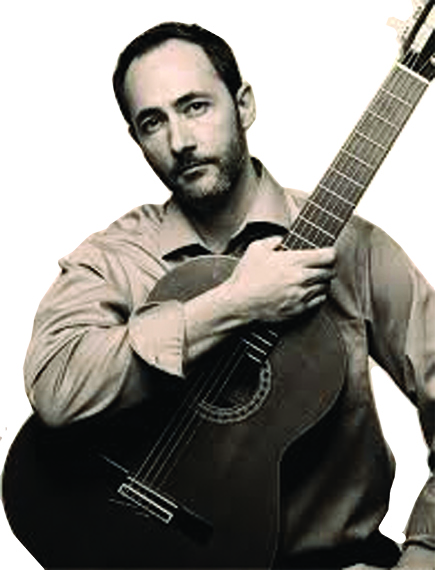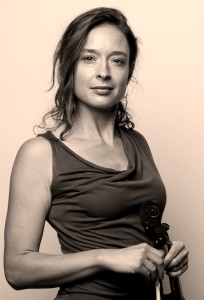 Beth Daunis has a rare talent for channeling essential qualities of the heart, love, and joy, directly from their source in spirit. Beth's passion for natural medicine and yoga have led her to approach music as a vehicle for healing, and she seeks to share this "essence" with every stroke of her bow.
Beth has been playing the violin for 23 years. Her classical training began at the age of four, and continued through her years at Bennington College, under the tutelage of renowned soloist and chamber musician Diane Pascal. Ms. Daunis draws from her diverse musical background and profound life experience to create a unique sound, infused with her personal brand of magic. She shows her unique ability to glide from upbeat pop tunes to deeper, brooding melodies, throwing her heart and soul into every story being told. Beth also performs with Domingo DeGrazia in his Spanish Guitar band.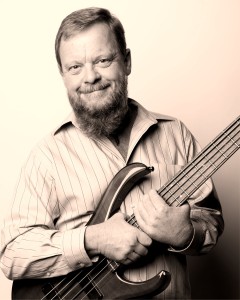 Mark Brugler – Bass Guitar
Mark Brugler toured internationally as a musician and was Assistant Director for Continental Singers and Orchestra's Canadian tour. He worked at Old Tucson Studios as an actor, singer, and stuntman. He was commissioned to compose original music for productions of Shakespeare's Twelfth Night and Much Ado About Nothing. Mark also plays cello, drums, guitar, organ, and piano and sings as a tenor.
Mark Brugler's musical endeavors began with his first vocal solo at age 6 and he took up bass soon after. Mark traveled extensively throughout the U. S., Canada and Northern Europe as a vocalist, instrumentalist and assistant. He has been employed by as an actor, singer, dancer and stuntman; by the Berger Performing Arts Center as Technical Director and currently at the University of Arizona's School of Music as Technical Director.
Mark has been composing original music for over three decades and was commissioned by Tucson Parks and Recreation in 2008 to create original music for Shakespeare's Twelfth Night and again this year for an upcoming production of Much Ado About Nothing. Mark is a multi-instrumentalist and vocalist and has been playing bass guitar for Domingo DeGrazia's Spanish Guitar Band since 2008.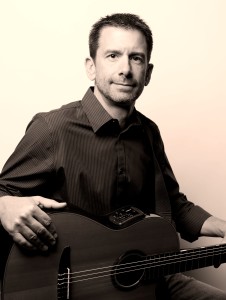 Rick Skowron – Guitar
Rick Skowron has spent his life in Tucson and has made music a part of it. Growing up with the guitar, he involved himself in various music styles ranging from school jazz band to a world touring metal band. Rick met Domingo through their mutual interest in motorcycle racing and Rick became a fast fan of the band. He continues his musical diversity exploring the acoustic guitar and associating himself with dynamic musicians.